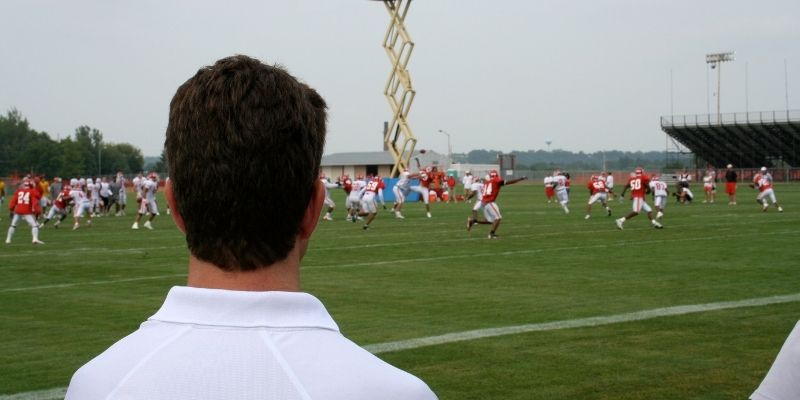 At Prestige Worldwide Sports Academy our mission is to provide an environment where student-athletes can expand their potential – athletically, academically, and personally. 
​
We foster an environment of discipline, commitment, hard work, teamwork, character development, and athletic growth to better enhance and prepare the student-athlete for the college experience.
Competitive Game Schedule
The best way to get better is by game experience, which is why we have regional and national opponents in our game schedules that allow our athletes to gain valuable experience while getting ample playing time which then, in turn, becomes game film to assist in the college placement process.
Individual Instruction
Working in a more specific setting to enhance skills and develop new skill sets to improve the player's ability and recruit ability.  Instruction will be on the same level and intensity of college-level programs.  This type of instruction will be at the forefront of our overall plan to make bigger, better, faster, and stronger athletes.
Film Study
This crucial component will assist the player in reviewing practice and games with a coach and on their own.  Learning how to watch and breakdown film is extremely beneficial for the player as it can give them an advantage once in college in having extensive experience in this vital aspect of playing college athletics. 
Weight Training/Conditioning
A state of the art weight room at the housing facility will allow the players for preparing for college athletics with college-level training regiments.  Learning FORM, PROGRESSION AND REST, and RECOVERY will be pillars of all the weight training and conditioning programs the players will follow.
Enrollment
During our enrollment process players will get a transcript evaluation to determine their current standing in regards to meeting eligibility requirements within the NCAA, NAIA and NJCAA. The evaluation can consist of high school and/or college transcripts.
Athletic Improvement and Exposure
Competitive Game/Match Schedules, Individual Instruction, Film Study, and Weight Training/Conditioning will be at the core of weekly activities to get our players to improve and get exposure from college coaches.
Academic Improvement
Take the right academic support class that fits your needs.  SAT/ACT Prep, TOEFL Prep, ESL (English as Second Language ) class or inquire about our High School Senior year program (**addition cost for HS program)
Recruitment
The entire staff will be involved in making sure our players get the proper exposure and game film to college recruiters.   Our extensive networking with college coaches will be utilized to ensure colleges on all levels are aware of each player in each of our programs.
Kenney Wilcox
Kenney Wilcox has been a pioneer in the sports industry with achievements unparelleled in college athletics.  He has created 4 separate college athletic departments from scratch in New York and Florida and has helped thousands of student athletes achieve their goals and move on to 4- year colleges with 22 years of experience as an athletic director and 14 years of experience as a college basketball head coach.
Wilcox has been hired to create and develop the athletic departments at 4 different locations and has grown them all into national recognized departments.  He has been a visionary in bringing college football back to the borough of Brooklyn after a 25-year hiatus and bringing junior college football to the state of Florida where no 2-year college football programs existed.  Under his guidance he grew ASA College (Brooklyn, Manhattan, Miami) into the largest overall athletic department in the United States.  Wilcox also has experience as being a Campus Managing Director of Operations and a Director of High Admissions in NY and FL.
While at ASA College-Miami (Silver storm), Wilcox quickly created the largest junior college athletic department in the state of Florida with 12 varsity programs and 6 JV programs.  He oversaw the creation of Men's & Women's Basketball, Men's & Women's Soccer, Men's & Women's Tennis, Men's and Women's Track & Field, Baseball, Softball, Lacrosse and Football.  The branding and marketing of the athletic department allowed ASA College to grow roots and an identity in the South Florida region.   During his time in Miami, Wilcox also created the ASA-Manhattan Campus (Mad Titans) athletic department with Men's & Women's basketball programs.
Previously to Miami, he started the ASA College athletic department in New York (Avengers) in 2008.  Wilcox oversaw the creation of 15 intercollegiate programs over 6 years highlighted by  the department making history by winning their first ever NJCAA National Championships with both the men's and women's tennis teams taking home the 2014 Division I titles.  During this time Wilcox was also the head coach of the mens basketball program winning regional championships and coaching NJCAA All Americans and All Region players.  As Head Coach of Avengers Men's Basketball (2008-14), Coach Wilcox has posted a 99-43 record, including four straight Region XV Division I Championship appearances (2009-13) and the program's first Region XV title in 2012-13. The 2012-13 Region title was part of the Avengers' record 28-4 campaign. ASA also won the regular season crown and finished one game shy of the NJCAA Division I Men's National Championship. Wilcox was named the Region XV Division I Coach of Year after the 2011-12 season, his first time receiving the award as the leader of Avengers Basketball. He also recorded his 200th career NJCAA head coaching victory during the 2010-11 season.
Before succeeding at ASA, Wilcox built a nationally recognized athletic department as a head coach and Athletic Director at Globe Institute of Technology. Coach Wilcox started the Globe Athletic Department in 1998 with basketball beginning as a club team and grew it into a nationally recognized program. During his last season at Globe (2007-2008), Wilcox coached the team to the Region XV Division I Men's Basketball Regular Season & Post Season Championships and helped guide them to the District III Championship Game. Coach Wilcox, previously led the program to the 2005 NJCAA National Championship tournament and garnered the Region XV Coach of the Year that season to go along with his Regional Coach of the Year honors in 2006-20007 and 2007-2008 as well as District 3 Coach of the year honors in 2005
Overall, as a college basketball head coach, Wilcox has helped 35 former players move on to NCAA Division I programs, including student-athletes transferring to the Big East Conference, Conference USA, the Big 12 Conference and the Colonial Athletic Association. Overall, 150 players have moved on to four-year schools at other levels.  He has coached several players that have received All-American honors by numerous magazines and athletic associations, including Eian Davis (Albertus Magnus '12),  Roberto Colonette (Manhattan '10), back-to-back NJCAA 2nd team All-Americans Jamual Warren (Cincinnati '07) and Rob Robinson (Robert Morris '06), Jamal Nichols (DePaul '04), Roscoe Biggers (Baylor '04), Jimmie Inglis (Rutgers '02) Andre Stanley (St. Johns '02) and Mike McKie (St. Peters '01).  He also coached one of the few junior college players that had been drafted to the NBA no attending a 4-year college in Victor Sanikidze from the Republic of Georgia.  He was drafted with the 42nd overall pick in the second round of the 2004 NBA Draft by the Atlanta Hawks.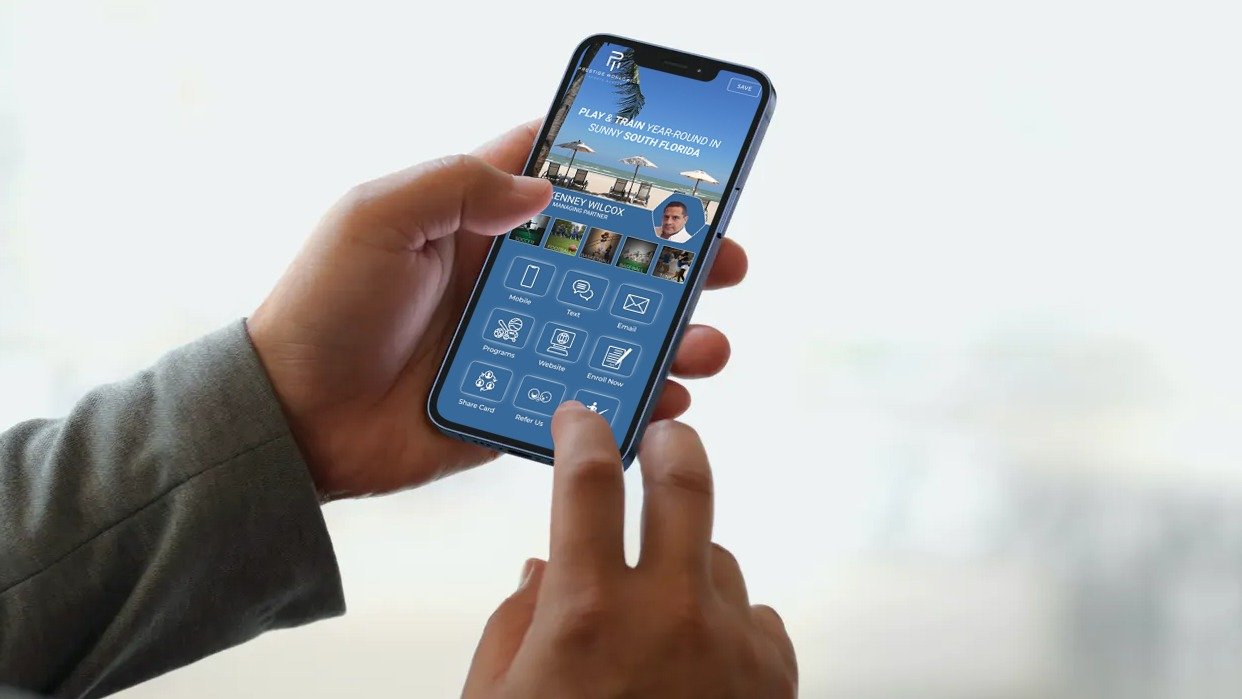 Our founder's Digital Card
Book a Free 30min Consultation